Guild Mortgage Company
"The variety offered is great. I got all the help I needed quickly from Michael. Thank you Michael for always being super helpful, friendly and just so great to work with. I truly appreciate it. Our clients loved the card this year! Merry Christmas to you and the team!"
Paula Cohen
Guild Mortgage Company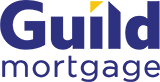 VEi Global
"Michael was awesome in responding to my email questions very quickly. Having not sent ecards out before I got confused and needed help more than once and he was so quick to respond. That more than anything would make me want to use this company again for ecards."
Judi Nitschke
VEi Global
Fab 24 Ltd
"Brilliant service. Took all the stress out of sending Christmas Cards to clients. So straightforward and user friendly with a great range of good quality ecards to send and extremely competitively priced. We will definitely use again and wouldn't hesitate to recommend."
Carla Brooks
Fab 24 Ltd

McDaniel Technical Services, Inc.
"I was surprised how easy this was to use. It was fairly flexible, and the variety of music and animations are very good. I have already recommended Ecards2go to others."
Wayne Bates
McDaniel Technical Services, Inc.

iolite consulting
"I logged into ecards2go and very quickly worked out which card I wanted...I hadn't found any other website as easy to use...my client Christmas cards are sent and I'm very happy...will be back! thank you and Merry Xmas... Sarah Rodgers, iolite consulting, Australia."
Sarah Rodgers
iolite consulting

MSC
"Excellent graphics and superb service. Will always use Ecards2go for our corporate Christmas cards."
Jennie Foster
MSC
XS Direct Insurance
"I found Ecards 2go very easy to use and good value for money."
Mary O'Kane
XS Direct Insurance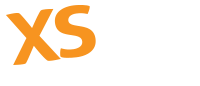 COSTEP
"I love your service! This makes sending out Corporate Christmas Cards very easy."
Mary Hernandez
COSTEP
Hullabaloo
"Fabulous customer service . brilliant greeting options and pricing. I thoroughly recommend if you're a small to medium sized company. Jeff Felsinger Director | Hullabaloo (B2B) Solutions."
Jeff Felsinger
Hullabaloo

Argent Associates Inc
"Using eCards2go was quick and easy. Great selection of cards and reasonably priced."
Bill Donadio
Argent Associates Inc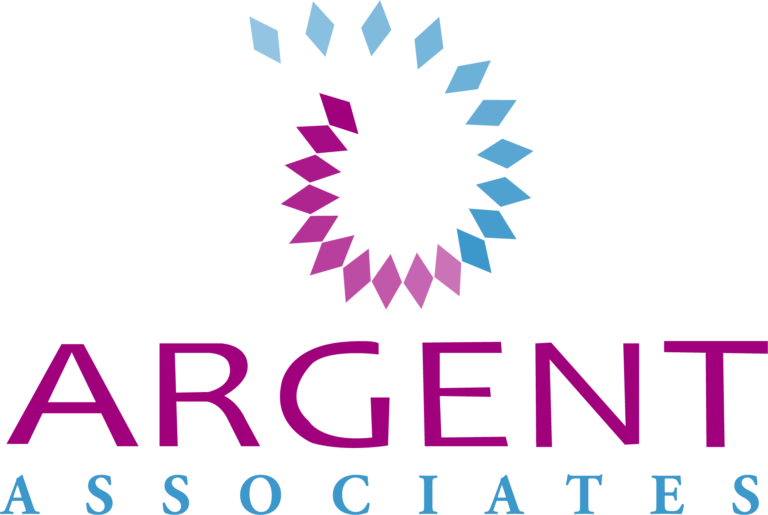 Hepworth, Di Ciocco & Associates Inc.
"We have used your services over the past few years and it is quite easy to complete a successful campaign. Thank you!"
Anna Archina
Hepworth, Di Ciocco & Associates Inc.
LeVan Partners
"Apart from the high quality of their eCards, the other important reason to choose eCards2Go is the customer service! You get an immediate online HUMAN contact who is well-informed and will do anything and everything you need to get the job done right."
Kate LeVand
LeVan Partners

Aspeq
"Great customer service - if you have a query the responses are always timely and helpful, thanks!"
Debby
Aspeq

ECB Engineering
"I just started my company and using eCards2Go has been an easy and economical way to stay in touch with clients."
Edward Bartee
ECB Engineering

Indellient Inc.
"This was my company's very first Christmas eCard and we had all kinds of things we wanted to do. Although we wanted one card for all clients, we wanted to personalize most of the email messages we were sending and eCards2Go allowed us to do that. Not one other company selling eCards would have let us make all those changes. Once, when I got myself in a huge mess, Michael even called me from Sydney to help sort it out. I'd use them again and would definitely recommend them to anyone looking for eCards."
Stephanie Crammond
Indellient Inc., Toronto, ON CA

Husky Terminal
"I found eCards2Go easy to use and received good responses from people that received the holiday ecard. I would definitely use eCards2Go again."
Tammy Pownall
Husky Terminal

Leggette, Brashears & Graham, Inc.
"eCards2Go customer service have been so very helpful throughout this entire process! I am so grateful for all of your kind help!"
Meg Bailey
Leggette, Brashears & Graham, Inc.

Community Association Management Professionals (CAMP)
"Our company has used eCards2go for two years now - great selection for cards and music. The back end customer services is absolutely unbeatable and the pricing is very affordable."
Lana Reynolds
Community Association Management Professionals (CAMP)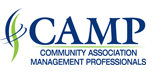 Miller Ingenuity
"I received lots of compliments on the quality of the greeting that I was able to create using eCards2go.com."
Keith Gilbert
Miller Ingenuity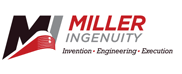 Happy Brain
"These e-cards are exceptional and will fit any company need you may have. I was able to complete the purchasing process in 10 minutes loading several hundred clients. This was an exceptional service and very user friendly."
Camille
Happy Brain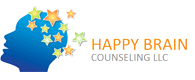 IDM, Inc.
"The website is well-represented, and the procedures of preparing and ordering the cards are well-explained. I especially thought the uploading of my contacts and integration into the email function and actual send-out ("blast") were all very seamless. Our contacts received their eCards within minutes of initiating the blast."
Shellye Schwartz
IDM, Inc.

TSRL, Inc.
"eCards2go.com has been a great way to send quality holiday e-cards for the company, with keeping costs in check. Very happy that I came across the website. Will definitely be looking to use them again in the future. "
Cheryl Webber
TSRL, Inc.

Arena Systems Ltd
"I was really impressed with the ease with which the layout, set up and send off was. As a time poor administrator I could set this up, check, update and send at my convenience. Loved it and will be using this web site for other events."
Jean
Arena Systems Ltd

Speyer & Perlberg
"It was such a pleasant experience using eCards2go. It is a great system and a great pleasure to work with your customer service staff. They were so polite and got back to me immediately and fixed all my problems and everything worked out smoothly. I am so happy and so is my boss. Thanks so much and Happy Holidays!"
Patricia Svitlik
Speyer & Perlberg

Microsoft Organization
"Thank you eCards2Go for your amazing work on our holiday eCard! You took some children's pictures I sent and made it into something very special that received a ton of great feedback. I'm also very appreciative of your collaboration and flexibility to ensure we got our finished product on time for an impressive price. I will definitely be using eCards2Go again next year!"
Susan Frisbie
Microsoft Organization

Halina & Associates
"eCards2Go are awesome, great animations and cool tunes plus they are always updating. A must have for any serious business wanting to maintain client contact and future business or to simply keep in contact with family and friends."
John Reyna
Halina & Associates

Laboratory Skin Care, Inc.
"The eCards2Go designs are beautiful. We used one of their cards this year for our Company Holiday eCard."
Zari Mansouri
CEO and President
Laboratory Skin Care, Inc.

QuikConcepts Promotions
"Our emails were sent yesterday. My boss was on the email list and he got his e-card on his phone and said it looked and worked great! Thank you for all of your assistance during this time while getting everything setup and going. I truly appreciate your time."
Clara Cash
QuikConcepts Promotions

PRISM Communication Architects
"This was our first e-card campaign and we are delighted to say it was a great success!"
Vicki Cronin
PRISM Communication Architects

NBJ London
"NBJ London used eCards2Go for their Christmas marketing campaign. The cards are affordable, flexible and easily customised. The process is extremely professional. We have found the service excellent and support has been great with the ability to have a conversation with customer service to clarify any queries."
Sharon Burke
NBJ London

North West Sydney Multiple Birth Association
"We contacted eCards2Go as an option for member Christmas Cards. They had only recently launched the online system, but were quick to respond to our initial enquiry and were very accommodating to our particular requests. We will certainly use eCards2Go again! Thanks team."
Ashlee
North West Sydney Multiple Birth Association

Pierson Law LLC
"The website was user friendly and the eCards were beautiful and well produced. We would definitely use eCards2Go again."
Pierson Law LLC

Design Frenzy
"Being a busy graphic design studio, we engaged eCards2Go to handle our Christmas eCard campaign and were absolutely thrilled with the result. The website was easy to navigate, the upload of our client database was fast, and the eCards were delivered to our clients in-boxes instantaneously.
The eCard designs are of the highest standard and I love that they display with the same professional quality on both PC and mobiles. We have since engaged eCards2Go to handle multiple campaigns for our business as well as campaigns for our clients."

Vanessa Palmer
Design Frenzy

Oxyzone
"We found the eCards2Go system very easy to use because of the step by step directions and helpful pointers along the way. The sophisticated design provided a delightfully enjoyable eCard and being fully automated it was no fuss to complete. We had great feedback from our customers and will have no hesitations in using eCards2Go again."

Nuala Hiscock
Oxyzone

Brius Telecom Solutions
"Cards2go is a super helpful tool for us to keep in contact with our clients with a personal touch! We really appreciate the eCards2go staff as they continue to improve their process to adapt to the needs of their customers. It's so easy to "set and forget" with the scheduled birthday eCards that each person who receives one feels that they are remembered on their special day!"
Laura Kogle
Brius Telecom Solutions

Worksense
"I am not particularly good with technology, but as soon as I joined the site I received an email from my personal contact at eCards2go. He stepped me through the process and I was able send off my beautiful cards! I feel really clever!! Thank you."
Catherine Cahill
Worksense

First Class Capital
"Our business only needed to send a small number of customised e-cards and eCards2go is a great option. Easy to add your company logo and to personalise addressee names and relatively cost effective."
Keith Irving
First Class Capital