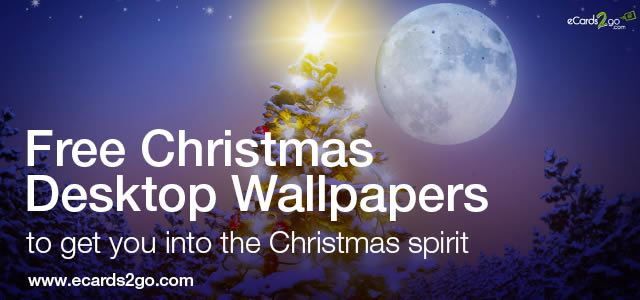 We all love a freebie! Our free Christmas desktop wallpapers have been designed by our professional designers and are the perfect way to help get you into the Christmas spirit.
All our Christmas wallpapers have been designed in two sizes so if you have a standard desktop monitor (4:3 ratio) then you should download the Standard 1600x1200px size wallpaper. Alternatively, if you're using a widescreen monitor or have a dual display then download the Widescreen 1920x1200px wallpaper version. It's as easy as that!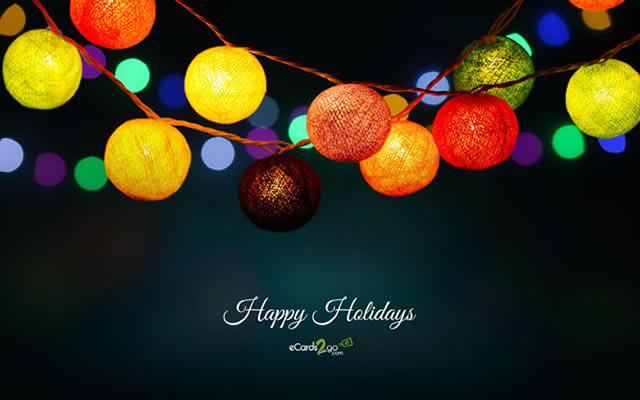 This simple design looks stunning in both display sizes. This free wallpaper is not only a great design, but its layout is thoughtful and practical, leaving plenty of space for all your desktop icons.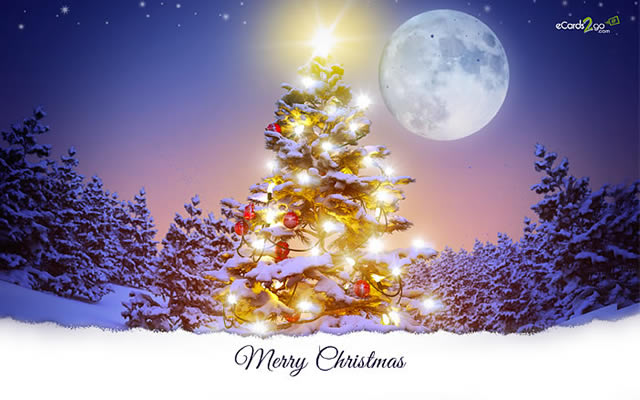 This stunning composition is sure to send you into a dreamy festive mood. The sparkling Christmas tree set in a snowy forest at dusk is a beautiful composition underneath the full moon.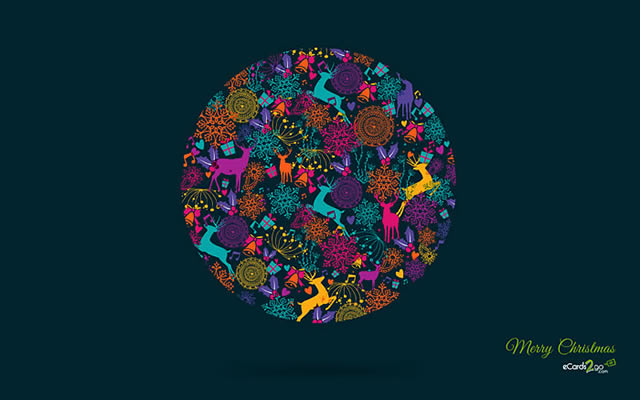 We've created this gorgeous Christmas bauble from a collage of very colorful Christmas items including snowflakes, presents, reindeer and bells. This free Christmas wallpaper can easily display a huge number of your desktop icons without interfering with the design.